The CBS Silhouettes offer two programs, a Recreational Program and a Competitive Program. The Recreational (aka Rec) team usually swims once a week and is for swimmers 5 years or older comfortable swimming in the deep end independently. The Recreational Program also has a pre-competitive team to prepare athletes identified by coaches for future competitive teams. The Competitive Program is usually comprised of a 10 & Under Team, 11-12 Team, 13-15 Team, and 16-20 Team and they swim multiple times per week, depending on the yearly schedule. Competitive swimmers may also have the opportunity to be selected as a solo or duet extra routine. Our home pool is the CBS Recreation Complex.
The synchro season begins in September and ends in June. We host an annual Community Water Show, where the talented members of our two programs get to show off their skills to the community at large. Throughout the season, we take part in competitions and invitational events both in the Province, and across the country.
Our teams have won a full range of medals from Bronze to Gold at competitions such as the NL Artistic Swimming Provincial Championships, the Atlantic Regional Championships, and the Eastern Regional Championships. We have proudly sent club members to the Canada Winter Games and have competed in the NL Summer Games.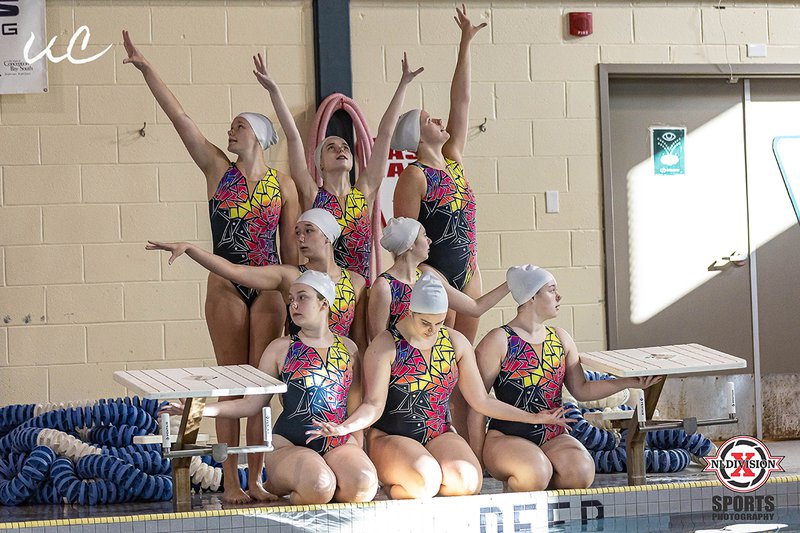 Our club formed in 1990 and we are a registered non-profit community organization. Our members are responsible, community-minded people who participate in the Town of CBS's Santa Claus parade and do their part during the spring 3-Hour Challenge town clean-up.
The CBS Silhouettes Artistic Swimming Club's executive members is made up entirely of volunteer parents who give their time to support the swimmers and coaches in their quest for growth and success. For more information, please see the CBS Silhouettes Club Handbook on the Resources page.
Contact
Email

silhouettescbs@gmail.com